Lawn Barberz is a locally owned Professional lawn care service and yard maintenance lawn company servicing Douglasville, GA and surrounding areas.
Why Need Professional Lawn Care Services for Spring & Autumn Cleanups?
When it comes to maintaining your entire property, the upkeep of the yard is also a crucial part. Yard maintenance is essential to keep you aware of the seasonal spring yard clean-up and fall clean-up. With complete knowledge of Spring & Autumn Cleanups, you won't have to worry about making your property look perfect. If you are searching for effective ways to make your place look healthy and beautiful, then keep reading to find out why hiring professional Yard Maintenance Services in Douglasville is a wise investment.
Spring Cleanup: Yard Maintenance
One of the crucial reasons to hire a proficient yard clean-up servicing company is that they are well-versed in landscape maintenance. So, you will know that your yard needs effective care after the winter months are gone, and it's time for you to prepare for the growing season. With Spring clean-up and local lawn care services in Douglasville, you can easily enhance the aesthetics of your landscape and can also make the rest of your landscaping appear as flawless as possible.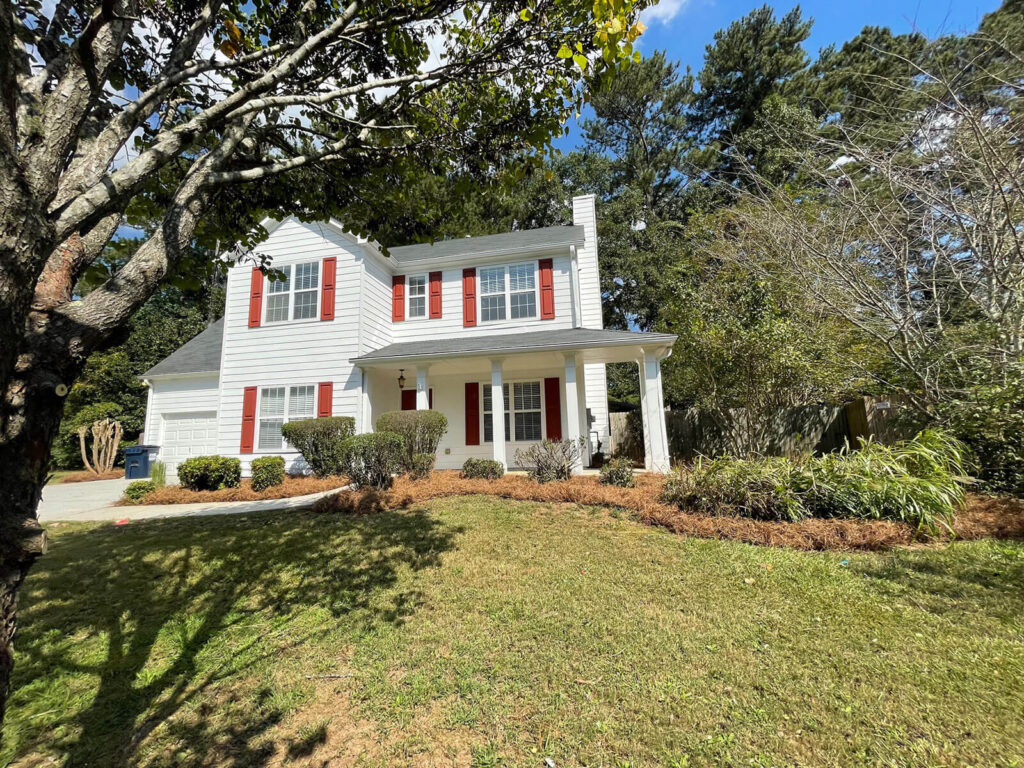 Ultimate Checklist For Your Spring Cleanup-Yard Maintenance
Remove all kinds of dead leaves, twigs, and litter from your yards and planting beds. This refuse and debris are essential to remove as part of your spring yard clean-up process.

Protect your yard by dealing with garden pests and managing weeds, especially crabgrass.

Prevent the growth of weeds by mulching and then dividing your garden.

To improve the overall aesthetics of your yard, you must prune all the winterkill on branches and dead limbs of trees and shrubs. 

Early spring brings with it an ideal time to plant in the prepared flower beds, perennials, shrubs, trees, and lawns.  

To make your plants all ready for spring, use compost on chemicals and the garden beds.
Autumn Clean-up: Yard Maintenance
Fall is the ideal season, especially when you know it's time to prepare your lawn for the upcoming cold winter months. If you want to enjoy the appealing aesthetics of your yard, then you must clean your yard and offer it some ultimate care solutions. This way, you can enjoy the beauty of the lush, healthy lawn during springtime. You can also consider hiring yard maintenance services in Douglasville to help them stay healthy year-round. 
Ultimate Checklist For Your Autumn Cleanup-Yard Maintenance
Empty your yard of any twigs, dead leaves, and other sorts of debris. 

Mowing your lawn and watering it is essential for ensuring that the grass can withstand the cold temperatures.

Don't forget to add fertilizers to your yard as it ensures that your grass has an efficient root system.

To eliminate diseases and insects in the winter, consider keeping up with your garden maintenance routine.

Mulching helps you suppress the growth of weeds and also prevents soil erosion.
How To Get Professional Spring & Autumn Cleanups Services?
The typical property cleanup includes pulling weeds, trimming bushes, leaf cleanup, and spraying weeds in the gravel areas.  Most of our customers have an early spring cleanup to get their property in shape for the summer and cleanup yard debris built up from the summer.  Then in late fall we will do another cleanup to cut back perennials, cleanup fallen leaves, and get the plants and property ready for winter.
It is important to remove leaves and pine needles from your lawn so that they don't decompose and damage the grass.  During the cleanups, our professional property cleanup team will make sure that all the foliage is trimmed away from the home's gutters and siding.  This helps prevent rodents and insects from making their way into your house and keeps algae from growing on your building.
Many of our clients request property cleanups right before selling a home or right after acquiring a new property.  A small investment spent on trimming, weeding, edging, and landscaping can create wonderful curb appeal and increase the value of your home dramatically.
Most property cleanups take only 1-2 days and can completely transform the look of your yard.  
At Lawn Barberz, you can hire reliable yet professional lawn care services at affordable prices. Groom your yard with innovative and quality Spring & Autumn Clean-up services from the Lawn Barberz LLC. For more information on garden or yard cleaning services, reach out to lawnbarberz.com.
Contact the Lawn Barberz  team by clicking the "Get Quote" button below to schedule a visit from one of our Property Cleanup Estimators who will assess and give recommendations after completing a site analysis.